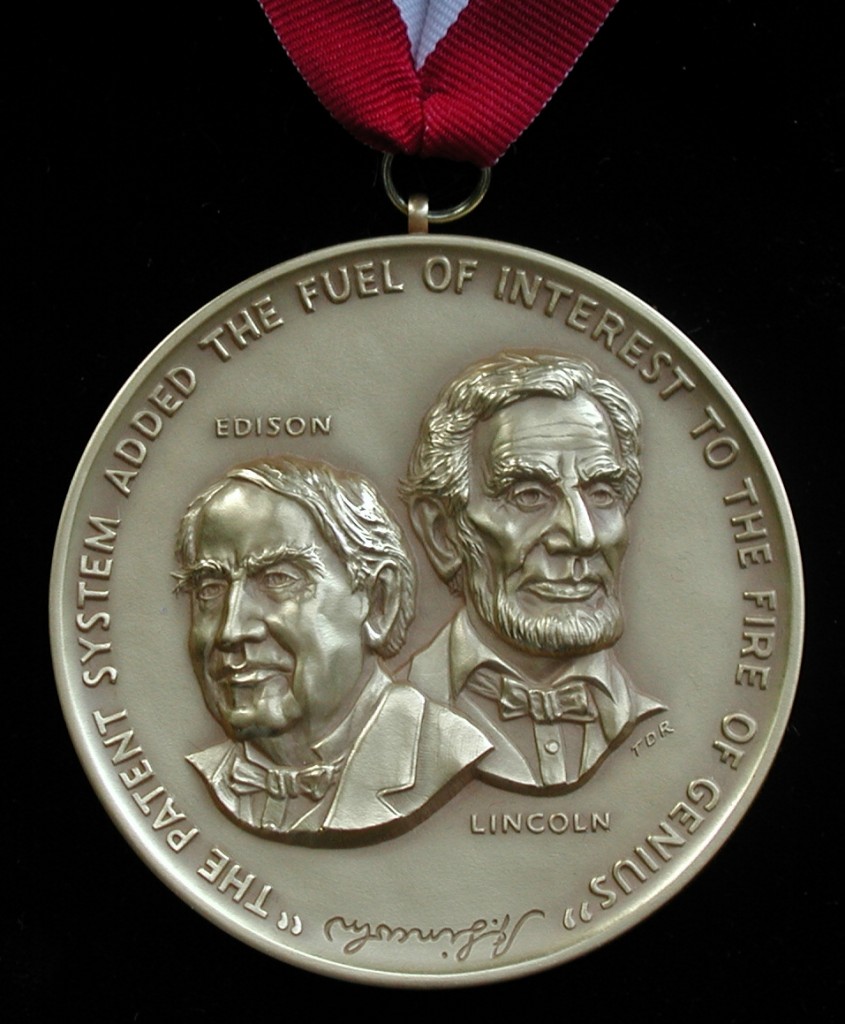 In 2006, I was commissioned by the Inventors Hall of Fame in Akron, Ohio, to re-design the medal that is presented to their new inductees each year.
It is only natural that Thomas Edison's portrait appears on the Obverse, as he was the United State's most prolific inventor. Abraham Lincoln, whose portrait and quote shares the medal, was also an inventor, and a strong proponent of the patent system. He invented a flotation device to aid grounded ships.
Shown here is the original plaster model used in the striking of the high relief 3″ medals. The finished medal with ribbon is shown on my 'HOME" page.
I was honored to have designed and sculpted this prestigious medal, as I believe our nation's inventors are true heroes…many working for large corporations, and never credited for their accomplishments."
If you ever get the chance, please visit the Inventors Hall of Fame…I'm sure you will be in awe, and amazed, as I was!